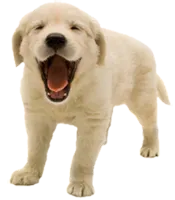 In your search for a veterinary facility, we believe you should expect high quality care as well as great service. Our goal has been to assemble a veterinary health care team committed to providing exceptional client service and veterinary health care. Our commitment to you is to continue to offer excellent service and a calm, clean, up to date veterinary facility.

Your pet's annual vet check-up will include a total physical exam, with a thorough investigation of your pet from nose to tail. Dr. Parish and her team will ask quite a few questions to get to know your pet and their particular risk factors. It's a good idea to keep an accurate medical diary not only of the procedures and vaccinations your pet receives at the vet, but also of notes on things like your pet's elimination habits and any physical changes or unusual occurrences. Keep track of small shifts in your pet's behavior, including urinary marking habits and mood swings, along with diet and routine modifications. Take this notebook when you visit the vet. These seemingly unrelated occurrences may help explain results of your pet's medical tests. Also, if you need to change veterinarians, it is good to have this journal to provide a complete medical history.

If your pet is anxious, fearful, or aggressive when visiting the vet let us know ahead of time! We can provide longer appointment times and Dr. Parish may want to provide anti-anxiety or sedation medication that can be given at home, an hour before your appointment. We can also help with car sickness and have ideas for making carriers and crates more welcoming for your pet! Just let us know before your appointment. We also like to provide "happy visits" for animals that are afraid to see us -call to schedule a brief 5 minute visit that includes a walk around, sit on the scale, and some treats and loves from the team. Call (208) 934-5626 or email us if you have any questions about these services.
Dr. Parish may refer you to a specialist if your pet needs to undergo a procedure that requires more precise knowledge and experience. Specialists are veterinarians who have completed advanced studies in internal medicine, surgery, dermatology, ophthalmology, emergency care, etc.